Home | IN REMEMBRANCE OF CYRUS THE GREAT, UCLA January 26 2008
Spenta Productions | IN REMEMBRANCE OF CYRUS THE GREAT
Come join us along with the world's most renowned scholars and top performing artists in remembering the life of Cyrus the Great on January 26, 2008 at UCLA.

'In Search of Cyrus the Great' is a factually-based documentary film in need of your help and participation.

Date: Saturday January 26, 2008 (7:00 PM)

Place: UCLA Freud PlayHouse | MAP | Direction

Admission: $150 Per Person

For Tickets Call: 310-825-2101

or visit http://www.tickets.ucla.edu/



---
Speakers:
---

Dr. David Stronach - Professor, U.C. Berkeley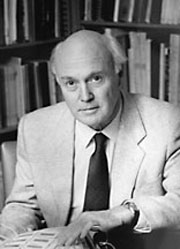 David Stronach is a renowned Scottish archaeologist of ancient Iran and Iraq. He is currently a professor at the University of California, Berkeley.

Stronach is a leading western expert on the city of Pasargadae. He obtained an MA from Cambridge University in 1958. In the 1960s and 1970s he was Director of the British Institute of Persian Studies in Tehran. In the 1990's, he excavated several parts of Nineveh. His scholarship has earned him many honors and awards, including the invitation to deliver endowed lectures at Harvard and Columbia. He is also the recipient of the 2004 Archaeological Institute of America's Gold Medal for "Distinguished Archaeological Achievement".

His daughter Tami Stronach played the role of "the Childlike Empress" in the 1984 movie The NeverEnding Story.

---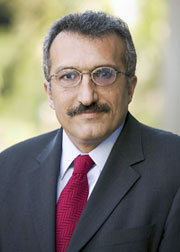 Dr. Abbas Milani - Professor, Stanford University, Hoover Institute
Abbas Milani is Director of the Iranian Studies Program at Stanford University and a visiting professor in the department of political science. In addition, Dr. Milani is a research fellow and co-director of the Iran Democracy Project at the Hoover Institution. His expertise is U.S./Iran relations, Iranian cultural, political, and security issues.

Milani was a professor of history and political science and chair of the department at Notre Dame de Namur University and a research fellow at the Institute of International Studies at the University of California at Berkeley.

Milani was an assistant professor in the faculty of law and political science at Tehran University and a member of the board of directors of Tehran University's Center for International Studies from 1979 to 1987. He was a research fellow at the Iranian Center for Social Research from 1977 to 1978 and an assistant professor at the National University of Iran from 1975 to 1977.

---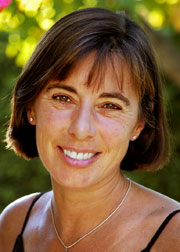 Dr. Jenny Rose Visiting Associate Professor, Stanford University; Associate Professor, Claremont Graduate University.

Jenny Rose is a historian of religion, with a particular interest in Zoroastrian Studies. She has an MA in Religious Studies from the University of London, where she studied with the late Prof. Mary Boyce. The focus of her MA thesis was the role of women in the Indian and Iranian Zoroastrian communities.

Jenny's work as an Advisory Teacher to the Inner London Education Authority was instrumental in introducing a component on the Zoroastrian Religion into the new Agreed Religious Education Syllabus for London, and she continues to produce educational materials about the religion for use in British schools. Jenny currently teaches classes on the Zoroastrian tradition in the Religious Studies departments at both Stanford University and Claremont Graduate University.

In 1993, Jenny received her Ph.D. from Columbia University. An abbreviated version of her dissertation was published in 2000 under the title The Image of Zoroaster: The Persian Mage Through European Eyes.

---

Cyrus Kar - Filmmaker, "In Search Of Cyrus The Great."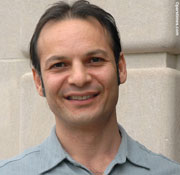 Cyrus Kar was a part-time college professor and U.S. Navy veteran turned Los Angeles filmmaker who, by virtue of being in the wrong place at the wrong time while filming a documentary about Cyrus The Great in Iraq, was picked up by U.S. military forces and taken to the notorious Abu Ghraib prison before thrown into solitary confinement at the Camp Cropper detention facility for nearly two months. Since then, Cyrus Kar has appeared on CNN and countless other media outlets to raise awareness about human rights violations and to raise money to finish his film after suffering a major financial setback resulting from his detention.

He was wrongfully accused of smuggling washing machine timers for use in improvised explosive devices in a taxi he was riding in to Baghdad.

---

Mark Rosenbaum - Legal Director, ACLU of Southern California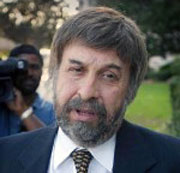 Mark D. Rosenbaum is legal director of the American Civil Liberties Union in Los Angeles, where he has worked since 1974.

He received a B.A. from the University of Michigan and a J.D. from Harvard Law School, where he was vice-president of the Harvard Legal Aid Bureau.

Professor Rosenbaum has also taught at UCLA Law School, University of Southern California Law Center, and Loyola Law School, and he has lectured at Harvard and Duke.

He began teaching at Michigan in 1993. He has argued on three occasions before the United State Supreme Court, and has frequently appeared before the Ninth Circuit Court of Appeals, the California Supreme Court and the Court of Military Appeals. His areas of expertise include race, gender, poverty and homelessness, education, voting rights, workers' rights, immigrants' rights, the First Amendment and criminal trials. He has received numerous awards and commendations, is regularly selected as one of the most influential lawyers in California and recently was named as California Attorney of the Year in the area of civil rights.
---
Mistress Of Ceremony:
---

Nazanin Afshin-Jam- Miss World Canada 2003, International Human Rights Activist, Singer/Songwriter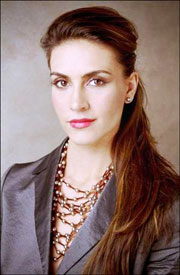 Nazanin Afshin-Jam gained world-wide recognition when she won the Miss Canada title and became Miss World's first runner up in 2003.

She is an international singer, songwriter, human rights activist and pilot. After obtaining degrees in Political Science and International Relations from the University of British Columbia and L'Institut d'Etudes Politiques de Paris, she worked as a Red Cross global youth educator on issues of children and war including the landmine crisis.

She helped bring aid during the tsunami disaster, fundraised for victims of the Bam earthquake and brought attention to the problem of Fistula for women in Ethiopia.

After initiating the Save Nazanin Fatehi campaign and helping save a young girl on death row, she co-founded the "Stop Child Executions campaign".

She now concentrates much of her time fighting for human rights worldwide with a special concentration on her birthplace Iran. She says she wants to continue being a voice for the voiceless.
---
This event is brought to you by Spenta Productions, in conjunction with Filmmakers Alliance.

All proceeds are tax deductible and go directly to the completion of the documentary film, 'In Search Of Cyrus The Great.'

Please use Tax ID #: 95-444-9125 for your tax records.

---

You can download the UCLA Freud PlayHouse Map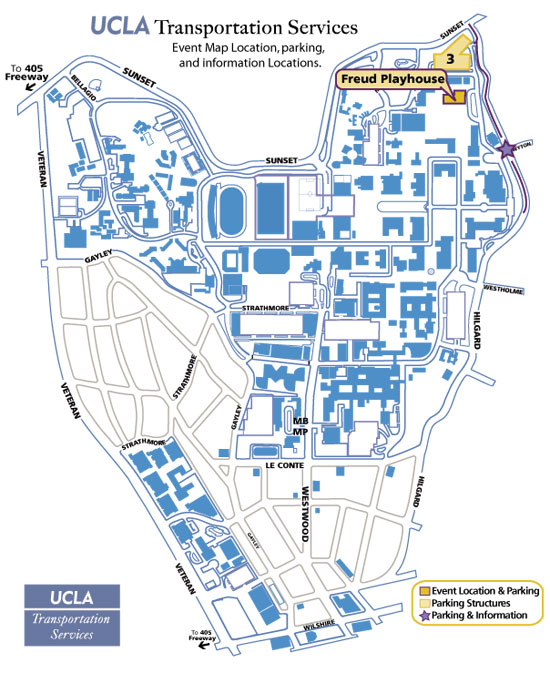 TOP
TOP